The Team Saddles Up For Racing At Albury On Tuesday
May 27, 2019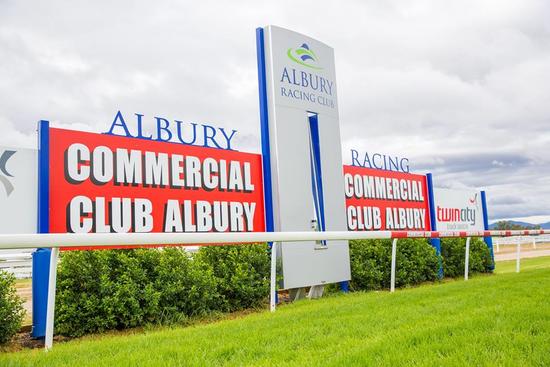 The team saddle club 3 to Albury race club on Tuesday, May 28 with a few showers existing on a track that is currently rated a soft 6 with seven events to be run on the Tuesday country tab meeting.
The first of the stable runners will see Quacky Jack compete under Blaike McDougall with the runner having career start 2 leaving barrier one in a maiden handicap over 1400 m with 14 runners to compete.
2 QUACKY JACK
3 year old chestnut gelding (27-10-2015) Sire: Ilovethiscity Dam: Valerie Jean (Haayil) View Pedigree Report
Breeder: Mrs D J Edwards
Owners: B D Sharp, Mrs D J S Edwards, J Reedy, D Mcfarlane, T Rutherford, J Cranitch, D Lambrinos, T Zimmer & Another Happy Hour (Mgr: Ms A L Baker)
Colours: Red, Aqua Star, Diagonal Striped Sleeves, Aqua Stars Cap
Gear Changes: Tongue Tie FIRST TIME, Winkers FIRST TIME
Race 6 will see last start winner This Skilled Cat compete in the BM 58 handicap over 1175 m with Blaike McDougall booked to ride leaving barrier 4 with a field of 13 to run.
Trialled in preparation for debut last start. Was at big odds at debut, made ground from midfield; 6 of 10 at Seymour 3yo Mdn May 9 over 1100m, slow going 6.8 len behind Hautclere carrying 58kg at $31.
8 THIS SKILLED CAT (Blks)
3 year old brown gelding (27-9-2015) Sire: Skilled Dam: This Cat's Magic (Catbird) View Pedigree Report
Breeder: Mr J Brown
Owners: D Lambrinos, S Jacobsen, B Tarlinton, M J Mathey, P Prentice, K C Rickards, Ms L Souquet, D J McLeod, R Hughes, D Austin, M Carmody, J A Brown, B Kelly, D J Mathey & Whos Drivin Home (Mgr:G J O'callaghan)
Colours: Red, Aqua Star, Diagonal Striped Sleeves, Aqua Stars Cap
Race seven the final event of the card sees Tyson Return third up from a spell under Jason Baldock leaving barrier 2 in the happy 90th birthday Pat Freyer class 2 handicap over 1500m.
6 TYSON RETURNS

3 year old bay gelding (26-9-2015) Sire: Strada Dam: Western Success (Success Express (USA)) View Pedigree Report
Breeder: Mr J Brown
Owners: D P Humphries, P A Humphries, I Davies, Mrs H Davies, Mrs C A Boyd, F C Boyd, R Franks, Mrs M H Gardner, S C Gardner, N J Peard, Mrs D H Peard, J Gorupic, Mrs A Peard, D Gorupic, Mrs M Gorupic, T Gorupic, J A Brown & J Gorupic
Colours: Royal Blue, Gold Stripes And Hooped Sleeves, Quartered Cap
Third-up. Resuming severely hampered at start; ran on from midfield; 8 of 15 at Wagga Hcp (C1) May 3 over 1200m, in the wet; 3.3 len behind Funky Farm with 57.5kg at $17. Second run from a spell began awkwardly; settled back and ran on when 4 of 10 at Wodonga (Bm64) May 18 over 1400m, 1.2 len behind Wimborne with 58kg at $6.5.
LAST TIME ON A SOFT SURFACE RAN 4TH @ Albury
Good luck to all.